University City
University City, or U-City, is a dense, urban community in West Philadelphia. Stretching from the banks of the Schuylkill River (pronounced skoo-kuhl) to 52nd Street to the west, from Market Street and Powelton Avenue to the north, down to University Avenue and Civic Center Boulevard to the south, University City is a 2.4 mile enclave home to numerous globally recognized institutions of higher learning, entrepreneurship, healthcare and education which have earned it is namesake. These include:
University of Pennsylvania (UPenn) – An ivy league school home to one of the best business schools in the country with over 26,000 undergraduate and graduate students. UPenn has top graduate programs at Penn Dental, Penn Nursing, and Penn Medical School.
Drexel University – A private global research university founded in 1891, home to the many of the best graduate school programs in the country, including the Kline School of Law, the Dornsife School of Public Health, and the College of Engineering.
University of the Sciences in Philadelphia (USciences) – One of the leading sciences and healthcare schools in the region, USciences is a top pharmacy school in Philadelphia and the state with ties to all of the largest pharmaceutical companies in the world.
The Children's Hospital of Philadelphia (CHOP) – One of the largest infant and children's hospitals in the country, with 546 beds and a planned multi-billion dollar expansion to add 700 beds, CHOP's specialties include pediatric cardiology, oncology, and fetal medicine.
The Hospital of University of Pennsylvania (HUP) – Considered thefirstuniversity-owned teaching hospital in the nation, faculty, clinicians, and researchers at HUP are responsible for many of the world's greatest advancements in modern medicine, such as the development of the magnetic resonance imaging, or MRI.
Penn Presbyterian Medical Center (PPMC) – A level I trauma center affiliated with UPenn which helps over 3,000 patients a year, and offers the most advanced specialty care in all of greater Philadelphia.
Garnering the global reputation as a hub of 'eds and meds', or professionals within the fields of education, healthcare and medicine, University City has quickly evolved from its humble beginnings as a streetcar suburb into a thriving community of art, parks, annual events, world class mass transit, over 285 multicultural restaurants, high end retail and boutique shopping.
All of which make University City an exciting melting pot of education and opportunity that make it the best place to live for graduate students and working professionals in the area.
Apartments in University City
University City is home to not only a diversity of people and occupations, but also an abundance of different types of housing and living arrangements that can fit anyone's budget.
Specifically, graduate students and working professionals in University City commonly live either in apartment buildings of varying condition, six to eight bedroom Victorian row houses rented out as a whole, or Victorian single-family homes subdivided into living spaces, where residents share kitchen and bathroom facilities.
Similar to most college towns, housing and rental prices in University City are largely driven not only by the building amenities (if any) and apartment features, but more so by their distance from the main campuses of the local university, which in this case is UPenn, Drexel, and the USciences.
Apartments in the immediate areas surrounding UPenn and Drexel are among the most expensive like the Evo at Cira Centre South, The Radian, The Chestnut, The Axis, Domus, and The Hamilton buildings.
As a further example, there's The Left Bank, a multi-story industrial building that was converted into modern urban loft style apartments. Touting a rooftop deck, a 24-hour fitness center, garage parking, pet friendly spaces, and modern kitchens within each unit, studio apartments at The Left Bank start at around $1,900 a month, with one bedroom apartments beginning at around $2,150 a month.
For the average graduate student and working professional, these do not provide the best budget apartments for housing. Furthermore, when paying these steep prices too, residents still run the risk of living next door to the many undergraduate students and Greek societies that flock to these buildings.
Therefore, seeking budget apartments further outside of the immediate radius of the college campuses in University City is commonly the best choice for graduate students and other working professionals.
Best Budget Apartments in University City
Fortunately, there are many budget apartments that working professionals can choose from when they decide to live just a few blocks outside the core center of University City. A few minutes added to the commute to campus can drastically decrease rents, and enable budget conscious residents to capture significant savings.
The following is a list of the top 4 best budget apartments in University City that graduate students, working professionals, and university faculty can choose from:
#4 – Garden Court Plaza
The Garden Court Plaza is a turn-of-the-century budget apartment building on Pine Street in the Garden Court area of University City, a small mostly residential neighborhood known for its historic row houses and tree lined streets. Units at the Garden Court Plaza consists of studios as small as 330 square feet, which are offered for $1,065 a month; and range all the way up to three bedroom apartments 1,700 square foot in size that rent for $2,945 a month.
Though the building was recently renovated in Art Deco fashion with the latest appliances and cabinetry installed in units, residents at the Garden Court Plaza continue to encounter chronic maintenance, water and drainage issues due to the age of the building.
Additionally, because the area is a largely residential, shops and retail are limited, requirement most residents to travel outside their immediate area for basic necessities, which erodes the convenience factor of living in the building.
#3 – Arrive University City
Arrive University City is a 26-story residential tower packed with budget apartments located north of the UPenn campus, and East of Drexel close to the Powelton Village area. Considered one of the first luxury apartment buildings in the area, Arrive University City features an array of studio, one bedroom and two bedroom apartments ranging in size from 415 to 1,400 plus square feet with rent starting at $1,800 a month.
An entire floor in the building is dedicated to high end amenities, such as outdoor grilling areas, a fitness room, yoga room, game room, as well as private cabanas by the saltwater pool. Residents enjoy modernly decorated interior units on par with what one would expect living in any major metropolis.
Unfortunately, the major complaint among residents at Arrive University City is the noise. Thin walls and continuous construction and traffic from cars, buses, and trolleys are large distractions when living at these budget apartments, which for a lot of graduate students, medical residents and other working professionals is not a viable solution even despite the price.
#2 – The Boutique Knickerbocker Building
The Boutique Knickerbocker Building located at 236 S. 44th St. in Spruce Hill, is another popular spot among graduate students looking for the best budget apartments in University City. Predominately consisting of two bedroom and three bedroom units, living at the 236 S. 44th Street typically requires $1,795 to $2,700 a month in rent.
A crown jewel in the eyes of the local University City Historical Society, the Boutique Knickerbocker Building is nestled in one of the most family friendly neighborhood, which is packed with some of the best food spots, and adjacent to the very popular Clark Park. Community events like the Annual Halloween Little Tot Parade and Party, Annual Community Organization Meetings, and the Annual May Fair are common in the area and add to its nostalgic appeal.
While the area is generally safer than other parts of West Philadelphia, Spruce Hill does experience its share of car thefts and burglaries from time to time, and street parking is largely unavailable. Furthermore, Spruce Hill is home to one of the biggest collection of bars, clubs and nightlife in University City, so during the weekends it transforms into a huge area for general festivities and celebration. For undergraduate students this may be ideal, however, for local working professionals who prioritize a more quiet, relaxed environment, live in the area can be less than amenable.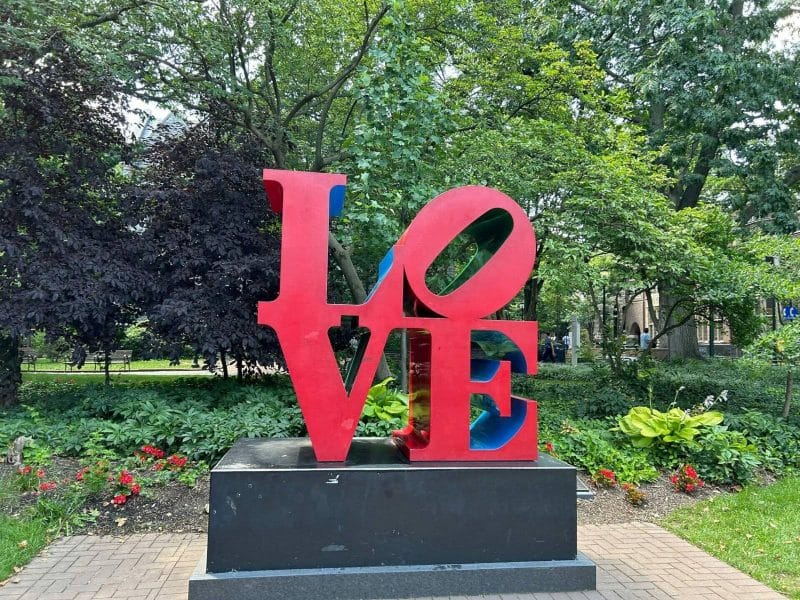 #1 – Best Budget Apartments: University City Apartments
No matter if you are a graduate student, fellow, PhD candidate or young working professional and one of the many institutions in the area, the University City Apartments are by far the best budget apartments found in University City, which provide unsurmountable tranquility, luxury and affordability.
The University City Apartments are 19 modern apartments created from a newly renovated building located in the heart of the West Powelton area of University City, northwest of the main campuses at UPenn and Drexel University.
Each unit at the University City Apartments provides enviable amenities similar to what can be found at the luxury high rises just steps from the core areas: air conditioning, in unit washer and dryers, new bathrooms with bathtubs perfect for unwinding after a long day, as well as brand new kitchens with quartz countertops and stainless steel appliances, including a microwave, fridge, dishwasher and stove.
On par with the $3,000 a month apartments that are found in the University City core, the building at the University City Apartments is equipped with all desirable features of modern living: a communal rooftop deck where residents partake in yoga and meditation while enjoying the city's views; an elevator; Wi-Fi capabilities; and a barbecue patio.
Source: UniversityCityApartments.com
Above all, the University City Apartments can not be beat in terms of their location and convenience. West Powelton is one of the safest areas in the city known for its art galleries, colorful murals on sidewalks and brick walls, as well as its cafes and broad range of cuisine and dining options.
Residents are a breezy 5-minute walk from Penn Presbyterian Medical Center (PPMC), which has made the building an ideal location for medical residents and hospital faculty and staff. A quick 5-minute walk in the other direction, residents will encounter a SEPTA (Southeastern Pennsylvania Transportation Authority ) subway-surface trolley station, providing 24 hours a day 7 days a week access to anywhere in the major Philadelphia metropolitan area in under 20 minutes.
More importantly, the University City Apartments are a quick 15-20 minute walk or bike ride from the campuses at UPenn, Drexel University, the Hospital of the University of Pennsylvania (HUP), and Children's Hospital of Philadelphia (CHOP).
It is for this reason, being located a mere 15-20 minute walk or bike ride away from the Quadrangle at UPenn, that the units found at University City Apartments are in fact half the price of apartments found directly adjacent to campus, with rent for an average one bedroom starting at just $1,300.
Undoubtedly, the University City Apartments are the best budget apartments available in University City for working professionals, graduate student, fellows, medical residents, and PhD candidates.
Visit us at www.universitycityapartments.com to book your free, private tour of the building and available units today!
Source: UniversityCityApartments.com