15 min walk to PENN / Drexel
University City Apartments
1 BEDROOM & 2 BEDROOM
Loft apartments

437 N 40th St
Modern Lofts &
Apartments
in University City, Philadelphia
Intimate 19 unit property with elevator and picturesque roofdeck overlooking the Philadelphia skyline. Perfect location at half the price of the nearby glass towers. Historic building completely refurbished in 2020. We cater to residents seeking peace and quiet after long days of work and study. We ask all residents to maintain a quiet living environment with no loud parties and no blasting music. We encourage an atmosphere of study, relaxation, and quiet co-working. We welcome most pets, but they must be well-behaved and super quiet. We encourage community and friendship as most tenants include working medical and corporate professionals, along with graduate level students, fellows, medical residents, and Ph.D candidates.
Our main amenity is location. Conveniently located in University City across the Schuylkill River from Center City, just minutes from University of Pennsylvania, Hospital of University of Pennsylvania (HUP), Children's Hospital of Philadelphia (CHOP), Penn Presbyterian Medical Center, and Drexel University. Easy access to public transportation and 15-20 minute walk to most PENN and Drexel locations. Located at the epicenter of top-rated academics, world-renowned research, and leading global innovation.
You'll appreciate the intimate community feel. Designed with modern elements of earth tones and zen inspirations. We encourage residents to utilize our roofdeck for meditation, yoga, and relaxation. Contemporary yet calming décor with open ducts, exposed beams, and natural sunlight. The historic building exterior has been handsomely preserved and restored. All bedrooms have actual windows for fresh air and sunlight, bathtubs for ultimate relaxation, granite counters, stainless steel appliances, breakfast bars, and private washer/dryers. We offer shared WiFi for basic usage, and residents are able to establish private high-speed accounts with either Comcast or Verizon FIOS. Take advantage of other amenities including the study lounge and weight room. Our goal is to offer ultimate comfort to our residents.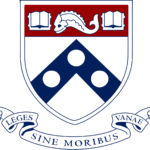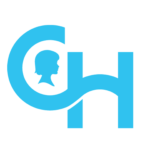 children's hospital of philadelphia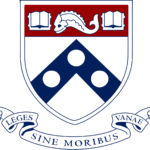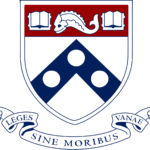 Perelman
School of
Medicine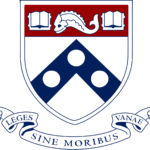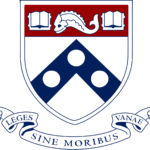 Elevator
Modern oversized elevator recently installed in 2020.

Breakfast Bars
Modern oversized elevator recently installed in 2020.

Bathtubs for Relaxation
Take a warm bath for stress relief and muscle relaxation.

Easy access to Public Transit
Walk to the nearby SEPTA subway, trolley, and bus stops. 30th Street Station is nearby with Amtrak, Acela, and Regional Rail

WiFi
Basic WIFI provided and upgrades available for private service.

Co-working and Study Lounge
Convenient study lounge and community room.

Yoga and Weights Room
Keep moving and stay strong.

University City District Patrol Area
Penn / Drexel partnership for community safety initiatives. Free walking escort services available.
Yoga and Relaxation Rooftop
Yoga, relaxation, and mediation. Beautiful skyline views.
Real Windows & Sunlight
All bedrooms and living rooms have functioning windows for fresh air and sunlight.
Stainless Steel & Granite
Top-notch appliances and granite counters.

Washer / Dryer in Every Unit
Convenient and private laundry in every unit.

Central Air
Control temperature with a touch of a button.

Bike Parking
Multiple bike parking options.
Quiet pets welcome
Super quiet and non-aggressive pets welcome (with some limitations and approvals). No pet fees!

Quiet living
We ask all residents to limit noise and refrain from loud parties.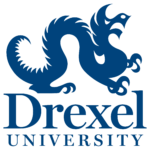 Close to Drexel University
15 – 20 minute walk to Drexel University.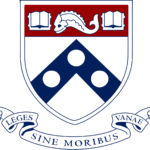 Close to Hospital of the University of Pennsylvania and PENN
15 – 20 minute walk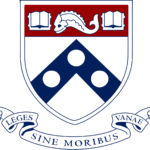 Steps from Penn Presbyterian Medical Center
5 minute walk to Penn Presbyterian Hospital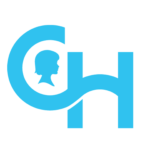 Close to Children's Hospital of Philadelphia
Easy ride to world-renowned CHOP.
1 Bedroom
$
1,400
/month
starting from
Stainless Steel Appliances
2 bedroom
$
1,600
/month
starting from
Stainless steel appliances
Larger unit with 2 bedrooms
Penthouse
$
1,400
/month
starting from
Stainless steel appliances
437 N 40th St, Philadelphia, PA
Phone:
 215-331-5252

Email us at
info@redblockrealty.com
In the Fall of 2020, our son was supposed to move into the dorms at Drexel, but three weeks before the scheduled move-in, we were informed that the dorms would be closed due to COVID-19. We were not going to let him do online classes from home so we were scrambling to find him a place to live in Philadelphia. Our online research led us to Redblock Realty and Ilya Robovetsky. Redblock had a newly renovated apartment complex on the corner of 40th St N and Spring Garden Street. I called Ilya and told him of our dilemma and, although the apartment complex was marketed primarily for graduate and professional students, Ilya took a chance and allowed 2 incoming freshman the opportunity to rent a 2 bedroom apartment. I must say that the apartment was extremely well designed with modern conveniences. Management was extremely attentive to any issues that arose during that year and Ilya was always available for a phone call, text or email when we needed to contact him. This apartment was so nice and management was so good to us that I took over the lease for a 2nd year so that we would have a place to stay when we came to visit our son at school [our son moved in to another apartment on campus the 2nd year]. I've been in the apartment development and management area for most of my career and I can say that I've never had a better experience with a management company. I would highly recommend Redblock Realty and Ilya Robovetsky for any housing needs you may have in Philadelphia.
Very quiet building filled with respectful neighbors and is always kept in good shape. Less than 10 minute walk to Drexel and UPenn campus, along with Penn Presbyterian right around the corner.
RedBlock Realty has been super responsive and helpful to us during our move to University City Lofts. They are organized, helpful, and do their best to accommodate any requests you may have. When we could not tour the apartment in person, they organized a facetime call for us and answered any questions we had. Highly recommend RedBlock Realty!
renovated. Washer and dryer in unit is a huge plus. The closets in the bedrooms and in the common spaces are massive so you get extra storage. My room here in the city is slightly smaller than I'm used to in the suburbs but i still fit a queen bed, desk, and dresser comfortably! The study room is huge and not busy so you can get work done in silence if you need. Penn dental is a straight 12 minute walk from the apartment which is the start of locust walk that takes you through Penn's campus. It is a 7 minute walk to the septa station. It is also a 10-15 minute walk to Drexel's recreation center which is near the law school and library. There is also a bus stop right across the street from the apartment. If you choose to have a car, there is free parking around the apartment and I've never had an issue finding a spot. The rooftop is so nice and has an amazing view and is much bigger than it seems! Management responds really quickly to any requests you have too!
This is my second year at 40 Spring & I have been enjoying my stay so far. I would recommend for any young adults looking for a quite space
Hi I'm Paul, I'm a graduate student at the University of Pennsylvania School of Design. I came across this apartment, I think we're just, me and my roommate, we were just looking for a place that was in a great price range, in a good area, with perhaps above average amenities, and in just sort of a convenient location, and this place turned out to be a really good fit. The management, Ilya and his team are incredibly responsive to any issues or questions, both when you're first looking at the apartment and also while you live here. The fit and finish of the apartment is really nice, it's only, think it's about 4 years old now, and it's really the perfect size for two roommates or a small family that needs to kind of live in this kind of apartment. Me and my roommate have no complaints in general we really like this place, and we would recommend it to anyone that's looking for something like this or similar. The commute to school is about 15-20 minutes, you can probably get to campus in like 10, but if you're going all the way to 34th street, that, it would be like a 20 minute walk, it's never really a problem. If you like to bike, biking is super convenient 'cause you just bike about 2 blocks to Lancaster and then you just follow the bike lane all the way down to campus. There's a Fresh Grocer a couple blocks away, a Trader Joe's, it's a little bit farther but it's really easy to get there because there's a trolley that will take you from, if you walk two blocks from where you get the trolley, and that can take you all the way to Center City or any connection to the subway line. So overall, I would really recommend this to anyone looking for a place that is not only convenient, but also really great conditions and at a really great price range that is hard to find, especially in West Philadelphia.
The University City apartments at 40Spring are wonderful! The apartments are amazing and at a great price! Location-wise, they are close to the UPenn campus and hospitals (CHOP, Penn, Pres). I bike to and from CHOP every day for work in ~15 mins! The building itself is clean (and kept clean!) and modern and the single bedroom apartments are spacious with more than enough storage room (closets, cabinets, etc.). The apartments are brand spanking new and so everything is shiny, functioning, and up-to-date (which is a HUGE plus when compared to other city apartments I've seen)! I also love the cozy feel that the apartments have–the color scheme, granite countertops, and wood floors are fabulous (oh, and did I mention in-unit washer and dryer?). Another big plus is safety. I was a little worried when I first moved here (from out of state, knowing nothing about Philly), but could not be happier with my choice. The landlord is wonderful when it comes to keeping the building secured and making sure that any breaches in security are taken care of immediately and the technology to prevent them from re-occurring is put into place (there are cameras everywhere)! Speaking of the landlord, Ilya is so wonderful! I have never met someone so willing to make you feel at home and go out of his way to help you out when you are in need! It has been a pleasure being a tenet here! I also really appreciate the free wifi and the fact that there is a gym, huge study room, and roof-top deck as well! The building has an elevator and a mailbox/package area as well. Oh, and there is an area to park your bike that is locked!Overall, I can't recommend this building more 🙂
Living at 40 Spring Lofts – University City was truly an excellent experience! Hands down my best rental situation in Philadelphia during the 2 years that I have lived here. Management was great! Throughout my time living at 40 Spring, I interacted most with Ilya Rabovetsky. He was always helpful, professional, and quick to respond to any questions or complaints! The apartment was nice and modern, my roommate and I had very few maintenance issues and when we did they were minor, and maintenance was prompt in their response and happy to fix things! The building was quiet making it a comfortable living situation and ideal for working from home/schooling from home without the stress of noisy neighbors. Additionally, the apartment felt very safe – necessitating a key fob to enter the building and having security cameras in all the common areas. I would truly recommend this apartment complex to anyone!
The best option for comfortable living in the University City area. The building was recently updated and greatly cared for. Not only do the residents have access to the rooftop, gym, and study area, but the apartments themselves are terrific. The real shining star, though, is the building's Management. I have never experienced more professional, responsive, and friendly management in my 5+ years living in Philly. If only all managers/landlords were like Ilya. Definitely recommend this place!!
The apartment is perfect for a college students living on their own. It is completely updated; the kitchen has stainless steel appliances, a large fridge, an oven with a four-burner electric stovetop, and a deep sink. The kitchen also comes with a bar with a funky rope light fixture. My apartment also has a washer and dryer which is a MAJOR plus. The living room has plenty of natural light and the overall feel is spacious and open. The bedroom can comfortably fit a full-sized bed and a dresser. This is a great place for young professionals and students. It is in a convenient and safe location with renovated, modern apartments.
The first thing you would think about living in Philadelphia is safety, this place is close to a Police Station on 40th St. The building also has a great entrance with a security camera, which makes all the delivered packages are very safe. It is a great place for students to live in!
This apartment has served my husband and I well over the past couple of months. The proximity to UPenn, Drexel, and USciences make it a great location for graduate students, as well as the ease of travel to get into Center City. The appliances are all new and have been so nice to use. The shower/bathroom area is very sleek and spacious. Our bedroom is cozy, and the neighbors are all kind and respectful. Highly recommend this living space!
This apartment complex is clean, well maintained, newly renovated, and the management is kind and responds quickly. It is a quiet building with mostly graduate and doctorate students, or young professionals. There are in-unit washers and dryers, and the view from the rooftop is beautiful. Walking distance to the grocery store, restaurants, and anything else you need. It is street parking, but even without a permit there are typically spots open within 3 blocks of the apartment. Love this place, definitely look into it!
437 N 40th st apartments are awesome. The building itself has an old look with brand new interior. The kitchens, bathrooms, and apartments were totally renovated a year ago and make for a very nice looking and feeling apartment. The gym, study area, and rooftop deck are also huge benefits to living here.
I was searching for a one bedroom apartment and I am SO happy that I found this building because it has been the perfect fit for me! I love my apartment. The apartment is modern and spacious. Every neighbor I have encountered has been friendly (college students and young professionals) and I have 0 noise complaints for any of the other tenants. Overall an excellent place for students. Safe and convenient location, quiet, and updated apartments.
Hey guys my name is Hilary and I'm Katerina and we live on Wiota St through REDBLOCK REALTY. We just wanted to tell you a couple great things about the management. We had a really great experience ever since we moved in. Ilya was very responsive he definitely will get back to you within the hour if there's every any problem. So that was always really nice. All the appliances are brand new and we LOVE our fridge washer dryer, dishwasher and all of the appliances are brand new! That's something we really enjoyed. We are also UPENN students and we enjoy being able to walk to class easily. It's about a twenty-minute walk to campus. So, it's really accessible to University City, public transportation and the subway is a six or seven minute walk away so it makes it very convenient to travel on the subway too. We really love our stay here and we hope you will too! Thanks
Hello – my name is Ana and I'm a graduate student at UPENN. I've lived at 40th and Spring for 1 year now due to a recommendation from a friend of mine doing a masters in the area about this possible location to live in for a year or so, and I'm really glad he did. Management has been very responsive both while we were going through the process, as well as since we've lived here. They coordinated with our schedules to make sure that we came in to see this wonderful apartment that has become a home to us. It is less than a 20 mintue walk to campus for me, and I am also able to take the trolley into center city. Or, a few more blocks and I am able to make it over to make it to the subway and make it over to the other side of the city and explore it further. Overall, I am very happy living here and I'm hoping that other people can find this as a second home as I have.
One of the most import decisions you will ever make is about where to live and I'm happy to say that my roommate and I we made a fantastic decision living under REDBLOCK REALTY and working with Ilya. We have an absolutely beautiful apartment two floors, three-bedroom, roof deck and beautiful wonderful appliances that all work by the way and work seamlessly! It's been a tremendous experience being here and getting to know some of the neighbors and getting to interact with the community. The property is very close to public transportation, University of Pennsylvania and Drexel University which really opened us to be able to feel like this is our home.
Hello everyone I've been living at 40 Spring for about two and a half years now and I absolutely love it. I think my favorite thing about living here is probably be the location. Its close to literally almost everything and you can get to anywhere in Philly in about fifteen to twenty minutes. I love that it was close to my school. I went to the University of Pennsylvania but now I am graduated as of last year. It was so easy for me to get from work to school to home and so I really appreciated that. I also loved the management they were so quick with their response and everything was so convenient. They were quick with their actions if something was wrong they would fix it as soon as possible. I loved that I could reach out to them and get a quick response. I also love my apartment in its self. Its just really really beautiful and really really spacious I love my backyard! I love the roof deck and everything is just amazing here. I love living here!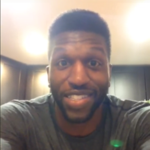 Hi everyone my name is Haratio. I am a current tenant with REDBLOCK REALTY at one of their new apartments up at University City. I just want to reach out to you and tell you a little bit about the place. I am currently a doctorate student at PENN and this has honestly been perfect for me being in University city as it's only a six minute or seven minute walk maximum to the metro station and maybe twelve fifteen minutes to get me to campus so it's very convenient in that regard. The apartment its self has been great. I have had no issues the management has been very responsive with the small things we needed to ask them about which has been great. They usually get back to us within a day if not within a couple of hours. The apartment themselves are fantastic. They are brand and have hard wood floors which are great. The back-yard area has been fantastic for us and we have gotten to know a lot of people in the community here at REDBLOCK REALTY. Everyone comes out and has barbeques and we hang out its been a good time. Its also a quiet neighborhood so those of you who need to study or young professionals and you just want a place to kind of unwind after the day, its really good for that. I hope you consider REDBLOCK REALTY! Thank you!
The University City Apartments at 40Spring are really lovely and the size of the single bedroom apartments are cozy. They are spacious and full of windows. The kitchen is also a great size for those who enjoy cooking. Each unit has a washer and dryer, which is very convenient. The roof deck is also a great space to study, relax, and take a break. One of my favorite things about living here is the amount of natural sunlight I get throughout the day – makes me and my plants very happy!
Great management, clean building! Nice new appliances and didn't have any maintenance issues.
Hi my name is Ignasio. I am one of the current tenants of 40 Spring. I live with my family here in this brand-new apartment. I work at University of Pennsylvania and because of that this apartment is very convenient for us. Its very close to University City its only takes about ten or fifteen minutes to get there walking. Its also very close to the metro station. There are also several bus stops here near the property. We are very happy to be here because the property is not only close to the university but at the same time the management is VERY VERY efficient. Its awesome because we don't need to worry about anything here.